Dharma, the Sanskrit word for "cosmic law and order", also means "the teachings of Buddha" in Buddhism. Sharing Dharma through talks and forums facilitates dialogue about the application and integration of various Buddhist philosophies in everyday life.
Date/Time: Sunday, 15 May 2022 – 3:00pm – 3:50pm
Location: Tea Ceremony Marquee, Rooftop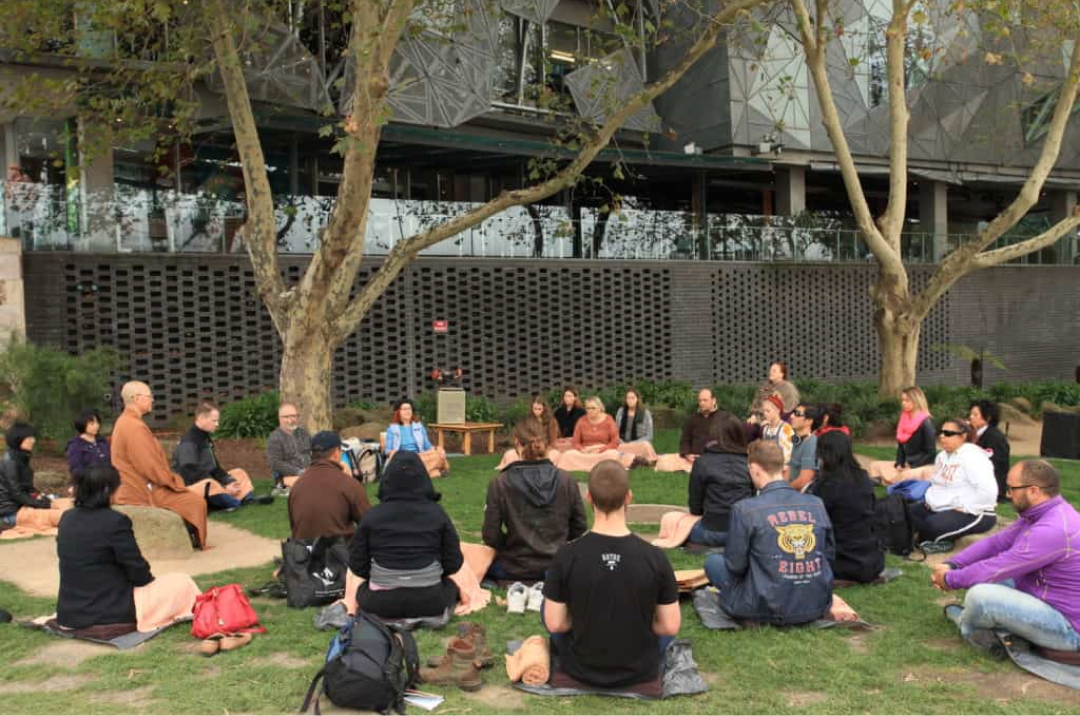 More about the speaker
Venerable Jue Wei is the Director of Nan Tien Institute's Humanistic Buddhism Centre and Lecturer at the Institute's Applied Buddhist Studies program. Her research interests include Humanistic Buddhism, Buddhist acculturation, and Buddhist issues in modern society, including Buddhist Economics and Buddhist Ethics. Besides research, Venerable Jue Wei also teaches classes such as Buddhism and Modern Society, Buddhist Ethics and subjects related to Chinese Buddhism.
Nan Tien Institute is an Australian Government accredited higher education provider, offering studies in the areas of arts, health, mindfulness and wellbeing, within an environment that incorporates contemplative pedagogy.
For more information on Nan Tien Institute, see: