What Is The Tea Ceremony?
The tea ceremony allows participants to learn meticulous attention to detail in preparing, brewing, pouring, serving and drinking tea.
We have created a space where tea is served in peace and harmony, where you can relax and put your troubles behind you.
Joining us in 2022 is renowned tea meditation master, Teacher April Jin from Taiwan. During the tea ceremony, High Mountain Oolong tea will be brewed for everyone to taste and enjoy.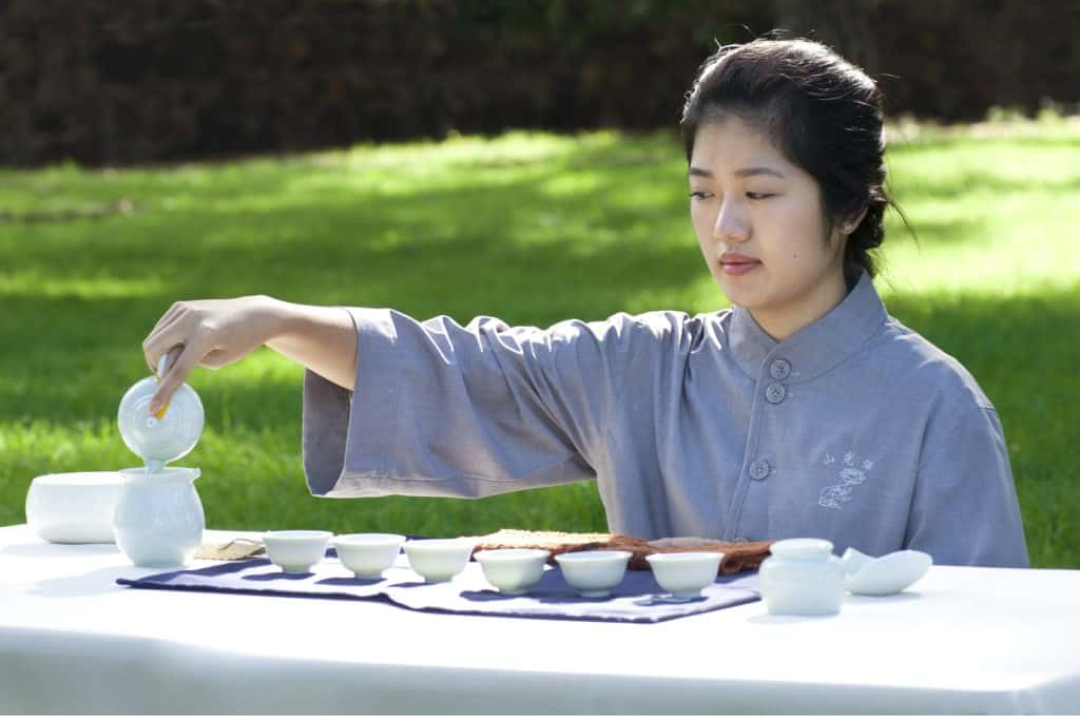 While tea is popular with everyone today, Buddhist monasteries were the first to develop and promote the virtues of tea drinking and the Tea Ceremony. Tea brings with it a special tranquillity, purifying one's heart and cultivating mindfulness. We welcome you to join us at the Upper Square to experience the traditional art of Tea Ceremony and taste Oolong tea harvested from the highest mountains of Taiwan.
No prior bookings are required.